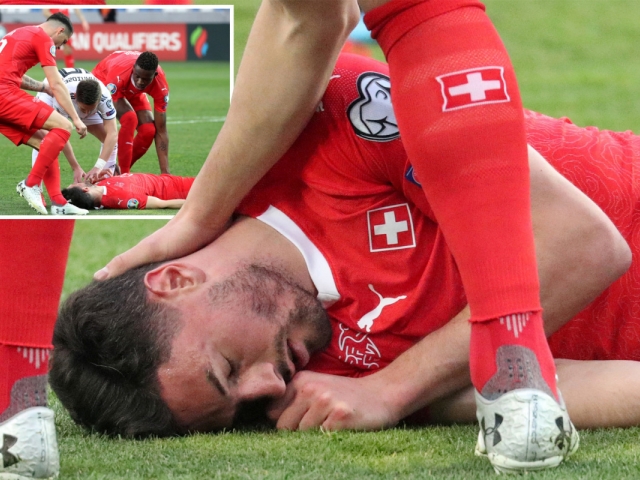 Euro 2020: Georgia opponent rushes to Swiss player's aid
25th March 2019
Immediate Care Training
---
A Switzerland football player knocked out in an aerial clash in a Euro 2020 qualifier received emergency help from a member of rival team Georgia.
Fabian Schaer's head collided with the skull of Georgia's Jemal Tabidze as both went for the ball in the 24th minute of the match in Tbilisi.
Schaer lay unconscious on the ground, his tongue obstructing his breathing.
Georgian player Jano Ananidze rushed to his aid, using his fingers to try to free Schaer's airway.
Did he do the right thing? Go to the facebook page to vote
---
Recent articles